AliGraphics is a White Plains, NY-based total print communications resource for unions across the New York-Metropolitan area, from New York City to Westchester, Rockland, Duchess and beyond to New Jersey and Connecticut. Our capabilities extend from graphics production to mailing. For each step in your print project's development, AliGraphics deploys a team of experienced professionals dedicated to delivering a high quality customer service experience. Our team members adhere to our high standards of service quality which includes a total focus on your project specifications and scheduling needs.
The company's capabilities include:
Graphics Production
AliGraphics offers unions full graphics production services and supports all leading production programs. We are experienced at managing your electronic files and providing seamless, high quality computer-to-plate capabilities. If there's a pre-press software problem, we'll solve it.
Printing
AliGraphics deploys leading-edge technologies for offset printing, thermography, digital on-demand and large format printing to meet all union printed material needs.Our latest-generation equipment delivers the highest quality whether a full-color, two-color, sheet-fed, thermograph or digital on-demand project.
Mailing & Fulfillment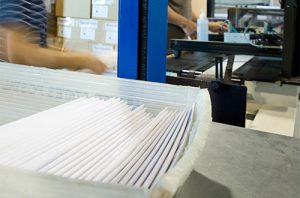 If your union needs extend to mailing and fulfillment, AliGraphics has you covered. We can provide economic mail house services, large envelopes with multiple insertions, or single postcard mailings with all presort options. AliGraphics also provides complete mailing list hygiene services.